One Row, One Sweep
SunSweeps TriMax brush functions just like the MiniMax, but is best equipped to clean single panel systems. It's triangular shape can be customized to perfectly fit and easily glide down single panel rows as dust falls away.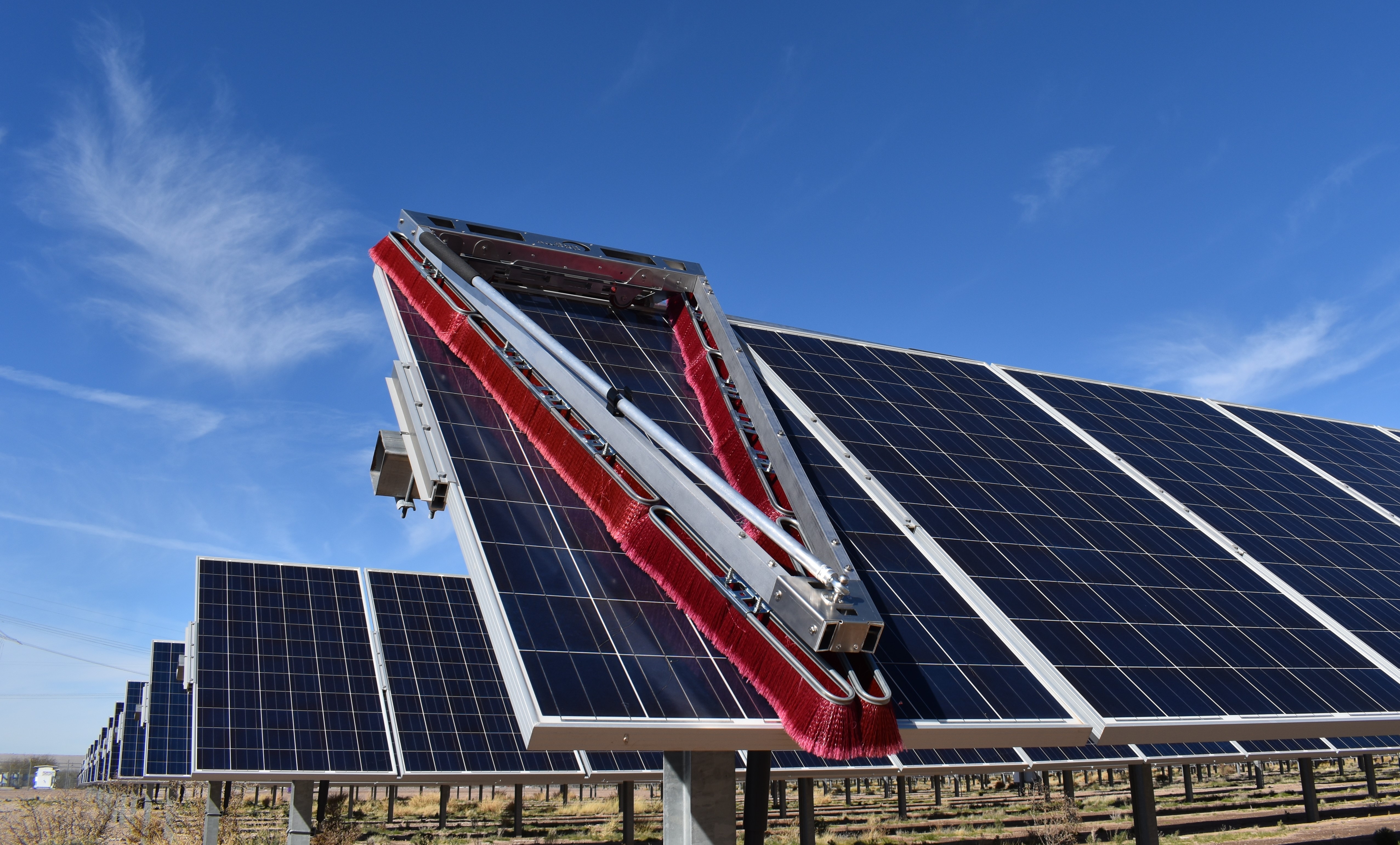 Product Features
All materials are non-corrosive, i.e. aluminium, plastic, rubber, stainless steel
No water or external hardware needed to operate the devices
Triangular frame design compatible with single panel orientation systems
Minimal required maintenance
Lightweight and can be operated by one or two technicians
Large handles to aid in the unit's mobility
Spring-loaded brushes to ensure even contact with solar panel module glass
Wheels and brushes approved for repeated use without damaging surfaces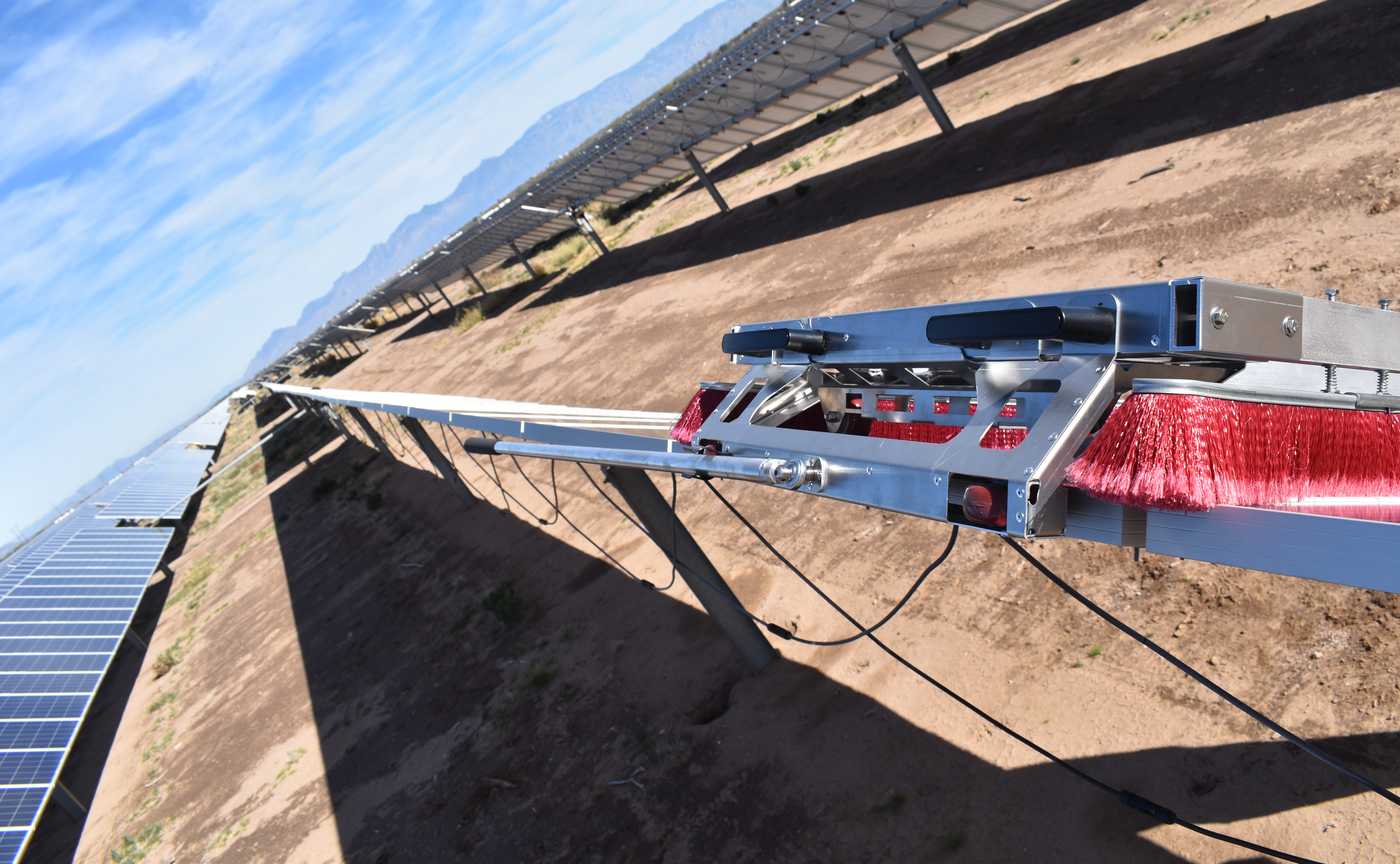 Interested in purchasing a TriMax?
Tell us about your solar panels and we'll propose the best brush design for you.