Minimize Costs.
Maximize Efficiency.
The MiniMax system makes cleaning easy for large-scale solar providers. No water required. Max energy gained.
The MiniMax is placed on your solar panels, not installed. Our manually operated, lightweight brush is designed to glide along the top of your panels without causing damage to your hardware. The module frame design is compatible with virtually every solar panel.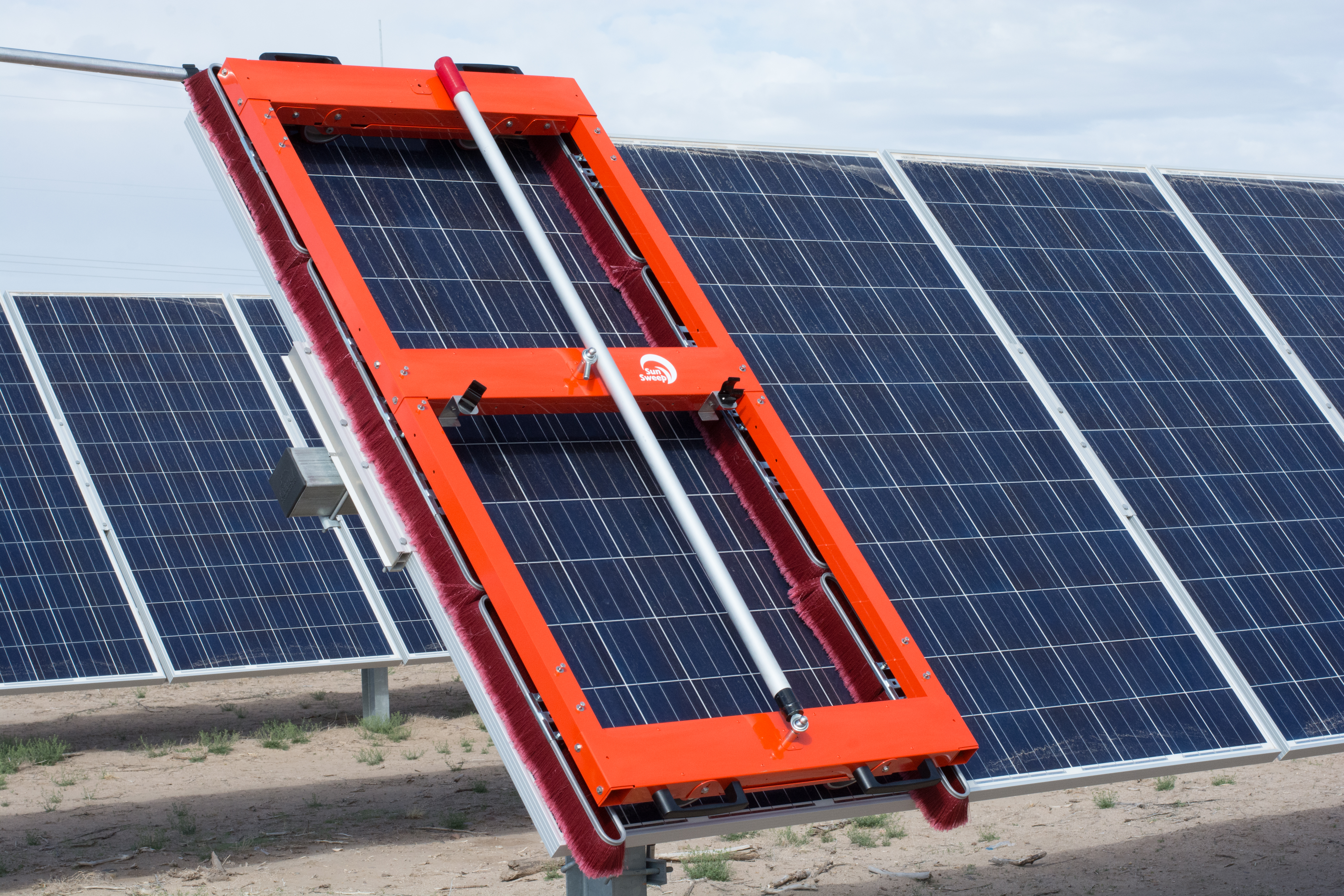 Product Features:
All materials are non-corrosive, i.e. aluminium, plastic, rubber, stainless steel
No water or external hardware needed to operate the devices
Modular frame design compatible with the various solar panels
Minimal required maintenance
Lightweight and can be operated by one or two technicians
Large handles to aid in the unit's mobility
Spring-loaded brushes to ensure even contact with solar panel module glass
Wheels and brushes approved for repeated use without damaging surfaces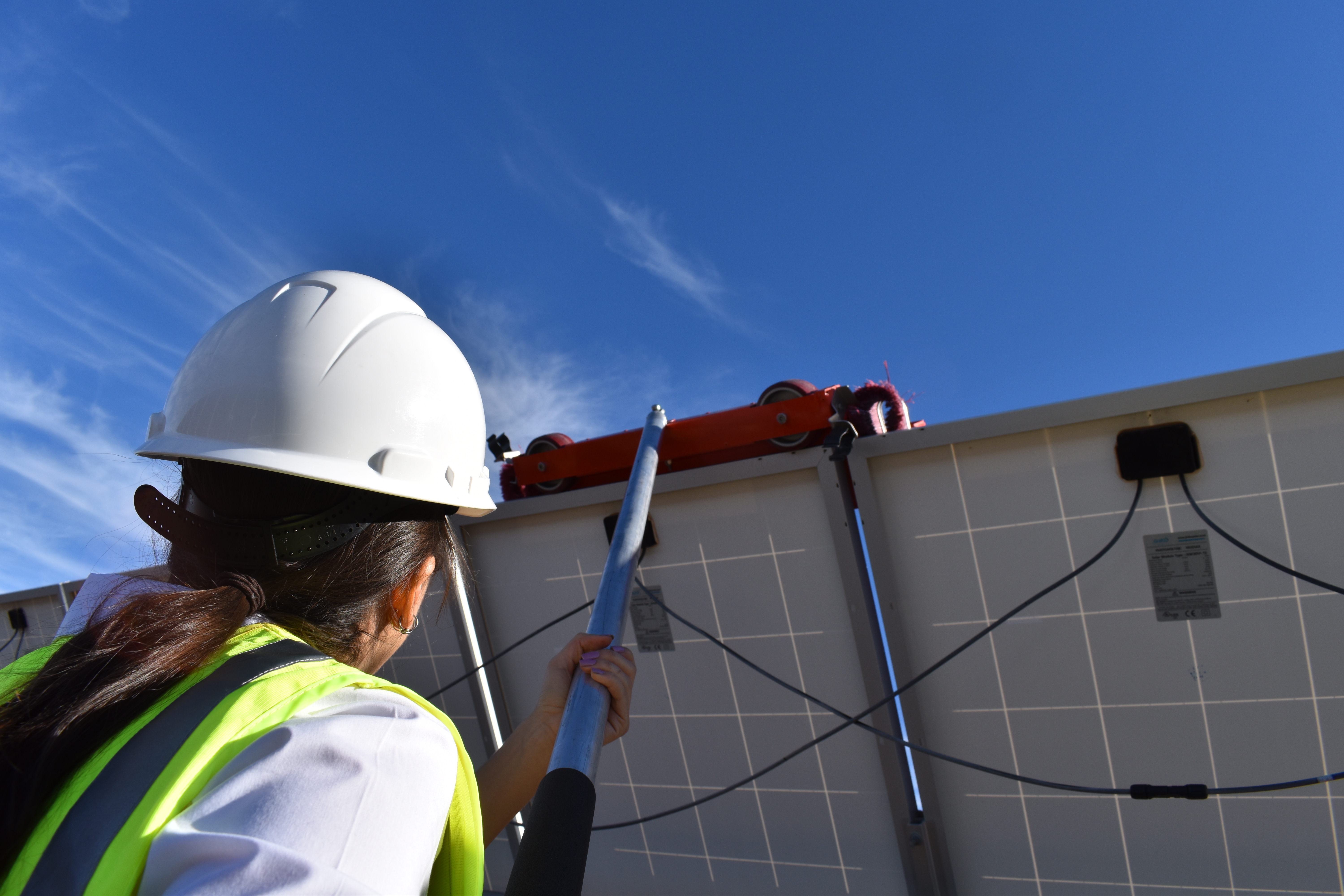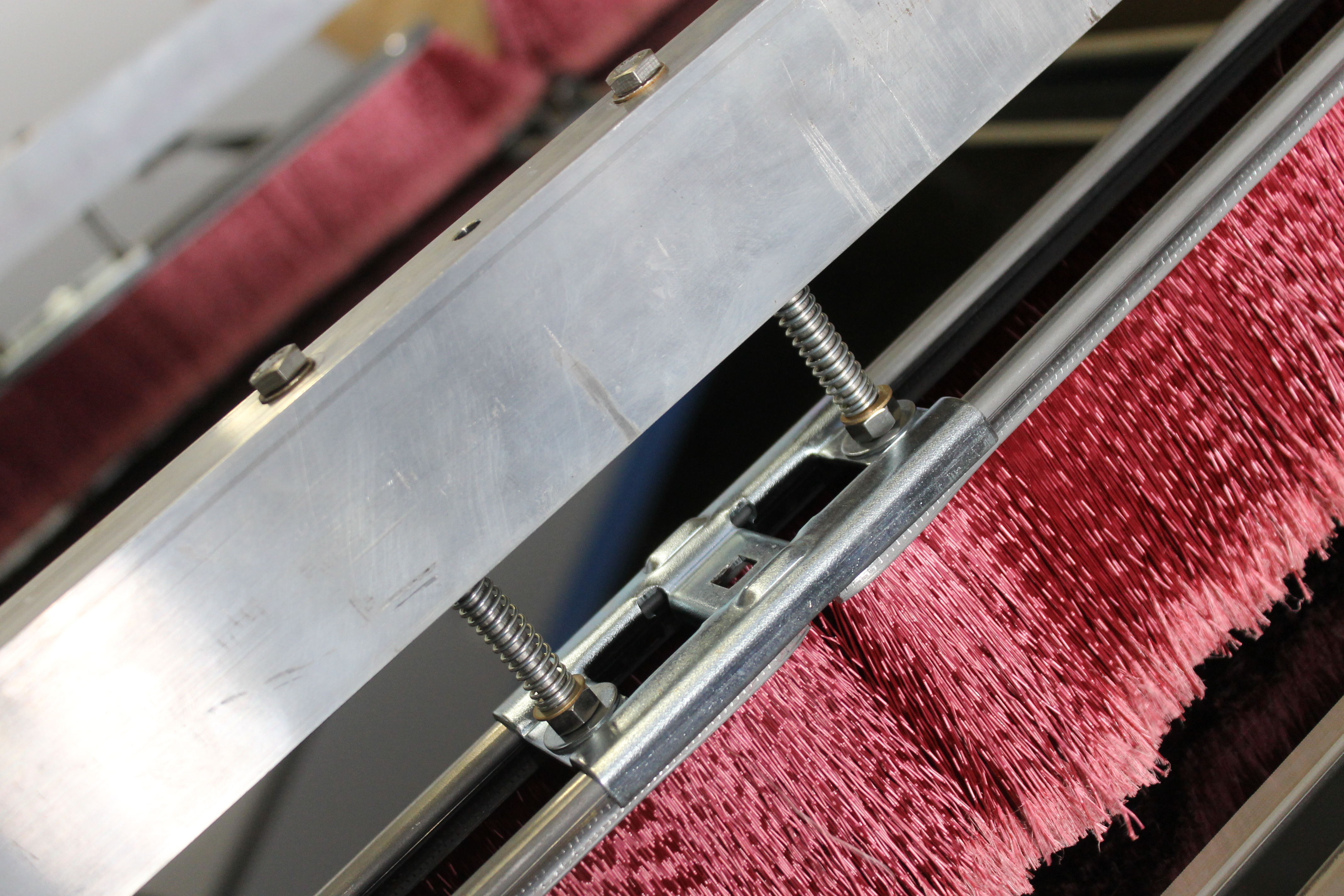 The SunSweep MiniMax Series
Our customizable MiniMax brush comes in six versatile sizes and fits virtually every panel produced by the world's top manufacturers. The MiniMax is designed to fit both portrait and landscape panel columns for both trackers and fixed-tilt assemblies. We recommend this brush for operations with 72 c-Si panels and multiple panel orientation. 
See the size chart to find out which MiniMax system is best for your solar panels.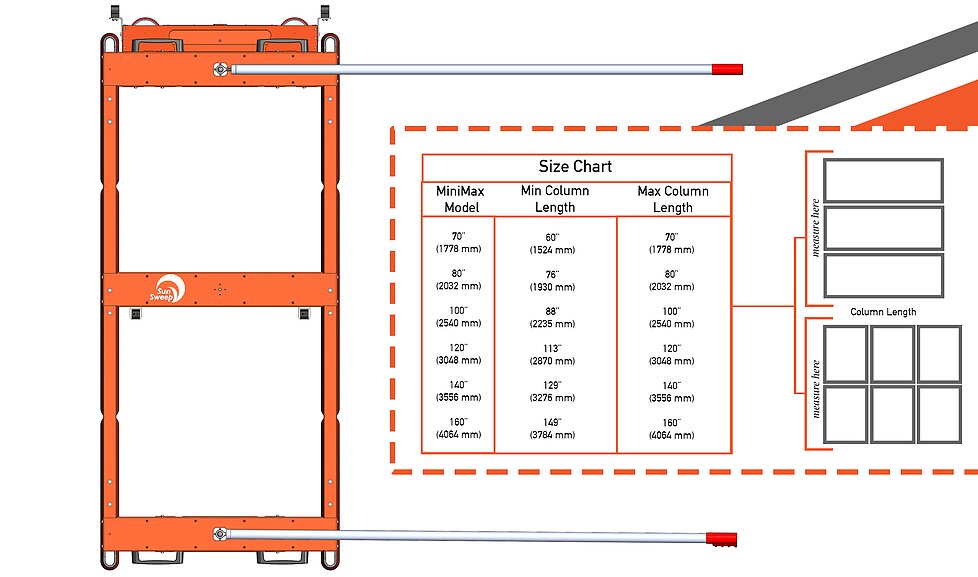 Interested in purchasing a MiniMax?
Tell us about your solar panels and we'll propose the best model for you.