Simple. Cost Effective. Resource Friendly.
SunSweep's brushes make solar panel maintenance easy for the greatest energy output. They're lightweight, versatile, and only need a few hands to operate. No water or expensive external hardware required.
Our brush systems have been fully developed and successfully tested in the field and validated by customers worldwide. We have optimized the design of our technology based on customer feedback and our systems are able to be customized to meet your needs. Customers can significantly increase production efficiency and capture additional revenue by using SunSweep brushes to clean their panels more often.
SunSweep MiniMax
The MiniMax dry-brush system provides efficient cleaning for virtually every solar panel.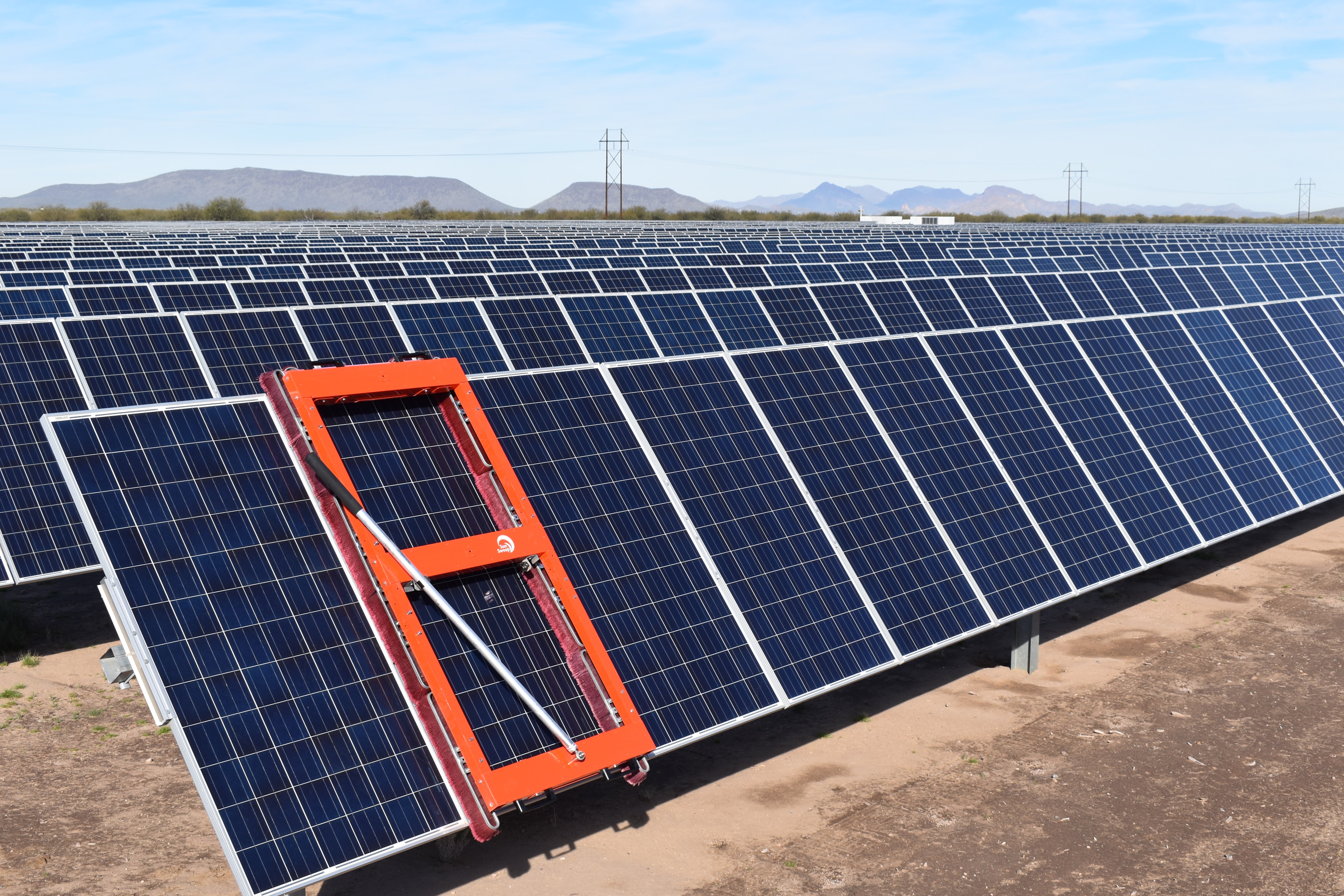 SunSweep TriMax
The TriMax brush is designed to provide the same benefits as the MiniMax to single panel orientation systems.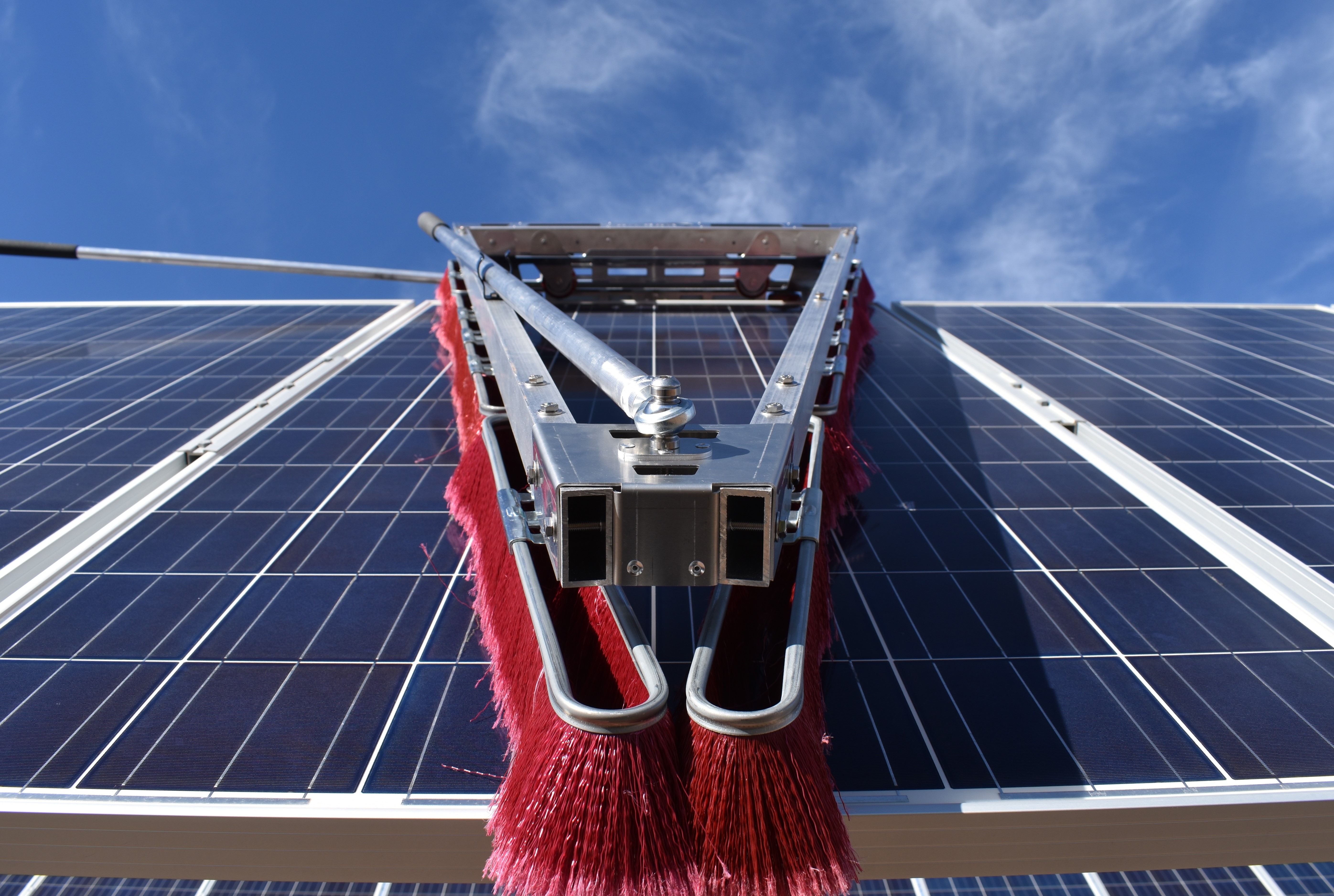 Find out what cleaning system is right for your business
Download and fill out this form and send it to SunSweep